YPPS Blog
Get Your Personal Printing Done at YPPS!
Posted: May 6, 2012
If you are a student, faculty or staff member, you can get all your printing done at YPPS.  From posters to flyers to wedding invitations, we do it all.  Inquire in person at YPPS at 344 Winchester Avenue in Science Park or call us at x26560.
read more
Did you know YPPS does promotional items?
Posted: April 18, 2012
Yes, YPPS can get you any of the promotional items you need!  Whether you need mugs, T-shirts, pens, banners, special post-it notes, framing, you name it, we can get them for you.  Contact us and we will get three quotes so you know you are getting the quality you need for the lowest price.Contact Carmen Cusmano (23540) or Ed Van Keuren (27076) for information and price quotes.
read more
Think and Grow Rich by Napoleon Hill
Posted: April 9, 2012
The Habit of Going the Extra Mile is an excerpt from "Think and Grow Rich" by Napoleon Hill.  It is a quick read but really gets across the idea of what exceptional service is all about. It is included in the attachment.Enjoy!
read more
YPPS Wins 2 Gold and 1 Silver
Posted: April 4, 2012
YPPS has won 2 gold awards and 1 silver award in the annual InPlantGraphics magazine and IPMA (In-Plant Printing and Mailing Association) annual printing contest!  The contest is open to any in-plant print shops across the country.  All entries were judged on design, printing, finishing and final overall look.  This is the first time YPPS has entered the contest.  The awards demonstrate examples of the great work produced by the YPPS design and production staff. 
read more
Keep Your Fingers Crossed!!
Posted: March 8, 2012
The YPPS graphic design staff (with the assistance of our talented and wonderful production staff ) have entered a printing contest sponsored by InPlantGraphics magazine and IPMA (In-Plant Printing and Mailing Association) located in Kansas, MO. Our group  submitted seven different and beautiful samples of digital projects that were produced entirely at YPPS. During the design and printing process, we insured that our samples had great registration, crisp folds, perfect crossovers, and no 'hickeys' or print roller marks to guarantee they make it through the first round of judging.
read more
New "NeverTear" Paper is Water- and Tear-Resistant
Posted: March 4, 2012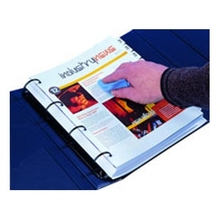 If you usually laminate you might want to try this!  YPPS has a new product, "NeverTear", for  print jobs that need to be resistant to water, weather,  wear & tear.  This new product is a polyester-based "paper" that yields bright, vibrant printouts - that are water, oil and grease-resistant, and extremely durable.  "NeverTear" comes in various thicknesses for different applications, and can be run through most standard printers.  Initial studies at YPPS suggest that savings of over 20% may be possible when using this new print medium as an alternative to laminating.  "NeverTear" printi
read more
YPPS Director Invited to Present at Conference in Russia
Posted: February 22, 2012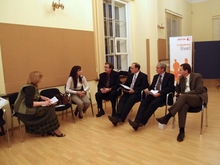 Three in-plant managers recently paid a visit to Russia to share information about their operations with a group of university book publishers there.
read more
Poster Designs by YPPS Creative Services at Woolsey Hall
Posted: February 15, 2012
If you walked by Woolsey Hall this week, you passed by examples of our work in the form of several large, colorful posters promoting upcoming events. Clients often ask our experts in Creative Services to design these large-format posters to promote and advertise special events at Woolsey Hall. When creating these super-sized posters, the designers  always consider that the posters need to be viewed by people walking as well as driving by and that the message needs to be conveyed quickly and clearly. Bright colors, interesting graphics and easy-to-read fonts help to make this happen.
read more
YPPS Celebrates Long-Service Staff Members
Posted: February 15, 2012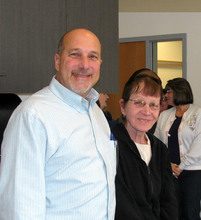 This month at YPPS we celebrated the 20th anniversary of two staff members -  Dolores DiNuzzo, Billing Specialist, and Frank Savino, Associate Director of Production Services. The entire YPPS family gathered on February 16th to congratulate Dolores and Frank and celebrate their time at Yale. Dolores DiNuzzo has been at YPPS (originally RIS) throughout her 20-year career at Yale.
read more
YPPS Launches New Website
Posted: December 12, 2011
Yale Printing & Publishing Services has upgraded its website to conform with Yale's new web formats, and to provide a better online experience for its customers.
read more
Pages