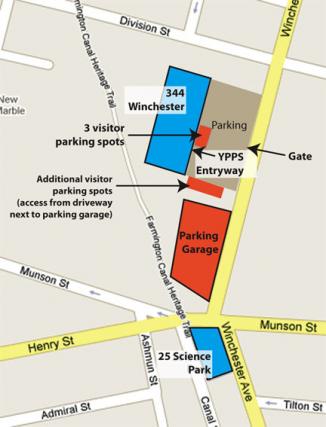 Click map for Google directions etc.
YPPS is closed Saturday and Sunday.
Hours and Location:
YPPS Main Office
344 Winchester Avenue
P.O. Box 208331
New Haven CT 06520-8331
Open M-F, 8:30-5:00pm
Tel. 203.432.6560
 
We accept the following Forms of Payment:
Visa, MasterCard
PTAEO numbers
Cash
Check
Bursar Billing (September-March only)
Contact us:
We always appreciate hearing what's on your mind. Your feedback, suggestions and ideas are important to us.
Through the Web: click here
By Email: YPPSsupport@yale.edu
By Phone: The YPPS Customer Service number is 203.432.6560