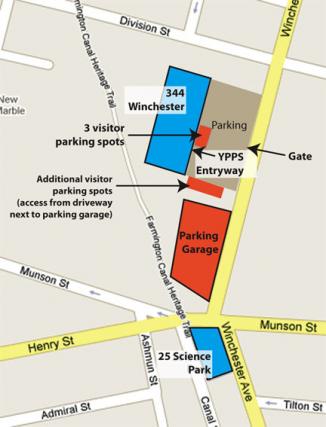 Click map for Google directions etc.
YPPS is closed Saturday and Sunday.

Hours and Location:
YPPS Main Office
344 Winchester Avenue
P.O. Box 208331
New Haven CT 06520-8331

Open Monday-Friday, 8:00-4:30pm -- no weekends or holidays.

We accept the following Forms of Payment:

Visa, MasterCard
COA
Check
Bursar Billing (September-March only)
Contact Us
We always appreciate hearing what's on your mind. Your feedback, suggestions and ideas are important to us. Please contact us at one of the email addresses or phone numbers listed below.
Customer Service Representatives
Procurement specialists & promotional solutions