YPPS Blog
Yale Interns Develop Fun Orientation Video
Posted: August 21, 2017
This summer YPPS and several other Yale departments had the good fortune to work with several New Haven Promise(NHP) interns. In mid-June three interns (from YPPS, HR and Administration) and their managers discussed the possibility of a group video project over lunch. During the past two months, six interns from four departments worked together to create a fun orientation video for their peers.
read more
YPPS Wins Two ACUP Awards
Posted: May 2, 2017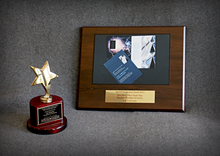 Yale Printing & Publishing Services (YPPS) picked up two awards at the April 2017 ACUP Conference (Association of College and University Printers). Congratulations to our entire team with special thanks to Maura Gianokos, Designer, Carmen Cusmano, Procurement Specialist and Jason England, Manager.  
read more
Cesar & Cindy Cabral Featured in Yale's Share Your Story Video Series
Posted: April 6, 2017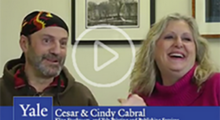 Cesar and Cindy Cabral are two of the 286 staff members celebrating long-service anniversaries at Yale. They are 35-year honorees who also happen to be husband and wife, and mom and dad to four girls, including a set of twins. Cindy works at YPPS and Cesar works in the Kline Stockroom on Science Hill.  They both discuss their strong relationship, close family ties and the importance of loving your job which they both do!  Watch Video Here.
read more
Nancy Beausoleil of YPPS Recognized for Excellent Customer Service and More!
Posted: February 17, 2017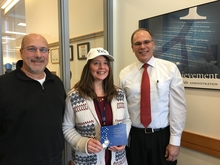 It was just another day in the office for Nancy Beausoleil, who is a Project Manager at Yale Printing and Publishing Services (YPPS). That was until she was pleasantly surprised with an #outofthebluethanks mini ceremony, during which she is given a thank you card, gift and read to from glowing emails written on her behalf. To read the full article.
read more
Happy Holidays from YPPS
Posted: December 22, 2016
Wishing our Yale friends and family a season filled with warm and cherished memories.
Please enjoy this animated holiday card as a small gift, and see everyone in the new year.
read more
Yale's most handsome Dan yet is set to hit the field
Posted: November 28, 2016
Yale's newest mascot, Handsome Dan XVIII is coming to a home game soon! The Handsome Dan/Yale Mascot legacy dates back to 1890 with the introduction of a bulldog named Harper. Harper was purchased from a local merchant by a Yale student, who took the very dirty dog home and gave him a good scrubbing. The student discovered under all the grime an almost white bulldog. Legend has it he exclaimed to Harper "why aren't you the handsome Dan!" 
read more
Printing Centerpoint Magazine
Posted: November 17, 2016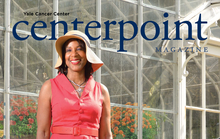 The fall/winter edition of Yale Cancer Center's magazine Centerpoint is now available! This seasonal publication is distributed in both a print and digital desktop edition to the public and the Center's friends, volunteers, donors, and staff.  It includes many articles about research, clinical trails, advocacy and more centered around the Yale Cancer Center. Yale Printing & Publishing Services is happy to manage the printing of this beautifully designed magazine, producing 30,000 copies of this issue alone. Each issue is offset printed using UV inks.
read more
Veteran's Day 2016
Posted: November 11, 2016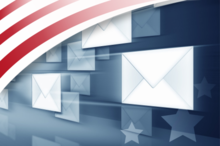 As we honor all who serve our country, YPPS will make mail pickups on November 11th, 2016. Due to the federal holiday USPS locations will be closed with no services.
Regards,
YPPS
read more
YPPS Fills Backpacks for New Haven Children
Posted: November 1, 2016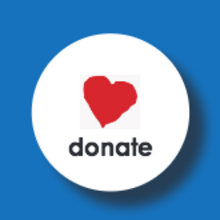 Recently, YPPS donated pads, paper and other back-to-school items helping to fill 150 backpacks for children in New Haven.  This was part of the Clifford Beers Clinic's (CBC) annual backpack drive.
read more
YPPS Takes Part in Yale Founders Day
Posted: October 5, 2016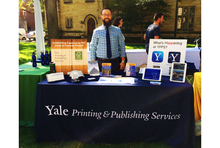 YPPS participated in the 3rd Annual Founders Day, which is held every October on a day close to the anniversary of Yale University's founding.
read more
Pages