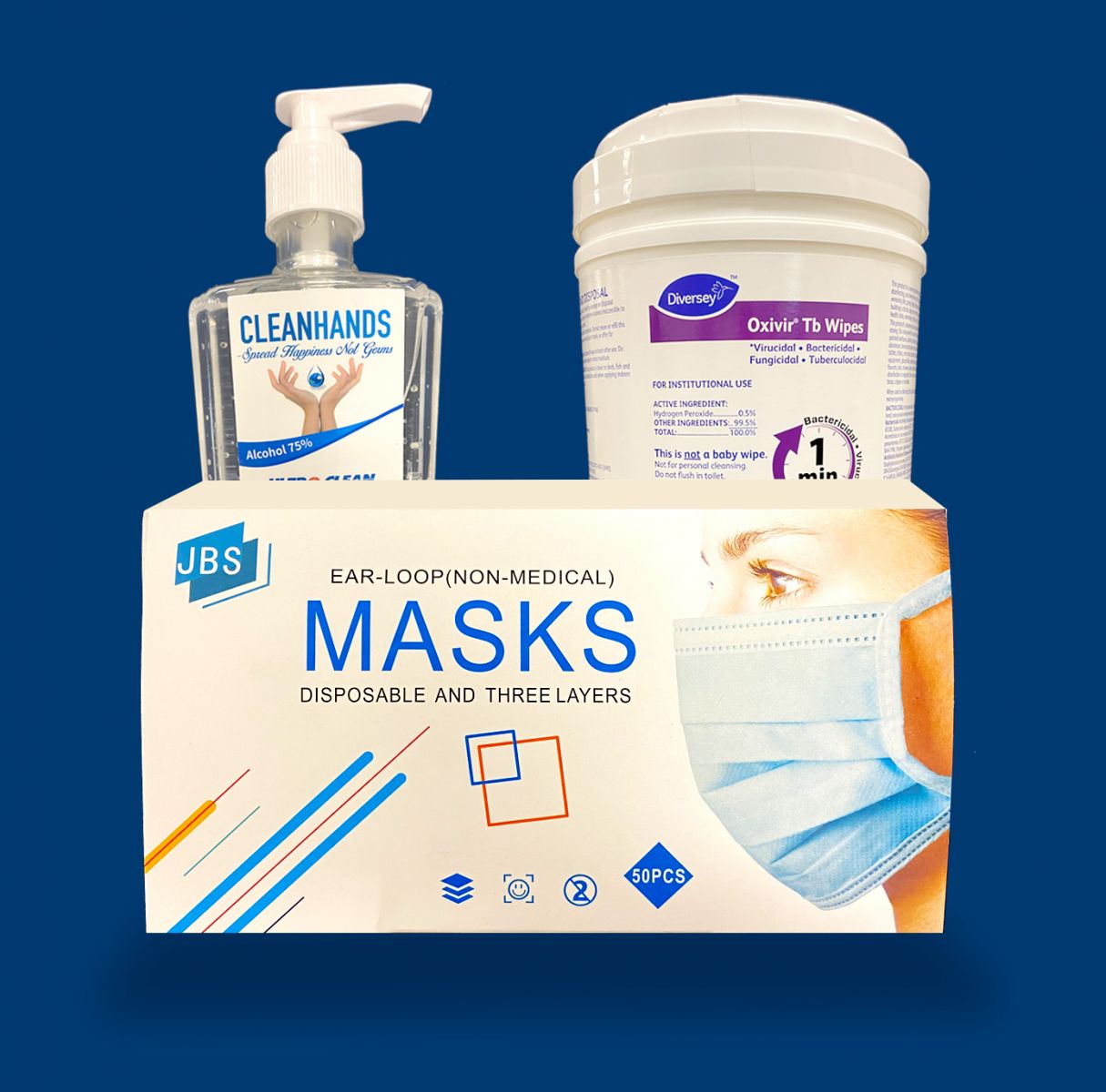 Following CDC recommendations, Connecticut Governor Ned Lamont has ordered face coverings to be worn by anyone in public. Members of the Yale community are expected to comply with the Governor's order and wear face coverings when outside or in any space that can reasonably be expected to be shared (e.g., common work areas, hallways, and restrooms). A face covering is not required when working alone in segregated spaces (i.e., cubicles with walls, private offices, etc.).
To assist with the process of returning to campus, each approved group will be provided with 3 reusable cloth masks, 1 container of hand sanitizer, 1 packet of sanitizing wipes, 1 lanyard per approved staff member in order to comply with the state directive for face coverings, and to aid in the prevention of infection. Prior to placing an order for this initial supply please confirm all the details with your lead administrator. NOTE: Lead Administrators should not authorize orders for research labs as these are being ordered by PIs.
IMPORTANT: research labs looking to order these supplies need to use a different system and authorization must be received by the PI/Manager from EHS integrator rather than by the lead administrator -- for more information and to access this system, go to ypps.yale.edu/returntoyale.
Please Note -- you must be on the Yale network or connected via VPN in order to use this ordering system.
click here to continue