YPPS offers two ways of ordering business cards for Yale faculty, staff and students. For low cost and quick turnaround, you can order cards online from our Online Template Business Cards. An easy-to-use web interface lets you choose from a variety of Yale and School or department-based templates, enter and edit your information while viewing the layout of the card online, and enter billing and delivery instructions all from your computer.
 
If the online template cards don't suit your exact needs, you can order Custom Business Cards from YPPS by filling out a YPPS work order. One of our staff will work closely with you to either match a card you currently use or create a new one based on your specifications, while adhering to the standards admissible for Yale business cards (see below).
 
All business cards are printed on the premises by YPPS using either offset or color laser printing according to the style of card selected. Special features such as embossing are available through the Custom Business Card option. Please see below for more details on each of these ordering options.
PLEASE NOTE: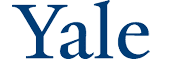 In an effort to standardize the presentation of Yale's new university logo, the Yale President's Office and the Office of the University Printer have developed
new guidelines and templates
for use of the new Yale brand. These designs were presented to and approved by the Deans and Directors. Along with the new template, standardized stocks have been selected for the various printed pieces. Please review your proof using the new layout for accuracy and make corrections or give the approval for print.
---
Online Template Business Cards
Choose from a variety of pre-set templates
Some departmental templates are available
Pay by PTAEO (faculty & staff) or by Credit Card
Low Cost — pricing begins at $25
Quick Turnaround — cards are ready in 4-5 business days
Customer typesets and proofs cards online
Reduced cost and quick turnaround are achieved by using preset templates. As a result, type, graphics and stock color cannot be substituted.
For more information, to view available templates, or to begin an order online, click here
---
Custom Business Cards
Layouts are flexible
YPPS works with client on layout
Cards are set up according to formats approved by the University Printer.
Because of custom handling, cost to the client is higher: pricing begins at $45.
Turnaround time is longer than with online templates.
If you wish to order a custom card, please click here to fill out a YPPS work order.